Chicago's Premier Online Quinceañera Expo! Find Vendors Below!
Tips and Advice For Quinceañera Receptions in Chicago!

Mention MisChicagoQuinceanera.com when you buy your dress here and get a FREE TIARA with purchase!
2101 Lexington St.
Houston, TX 77098
(979) 635-0477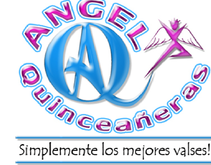 (630) 776-8092
(630) 359-5084
Be sure to tell Angel you saw him here on Mis Chicago Quinceanera website for a special discount!
Simply the best waltzes!



(630) 776-8092
(630) 359-5084
prev
|
next